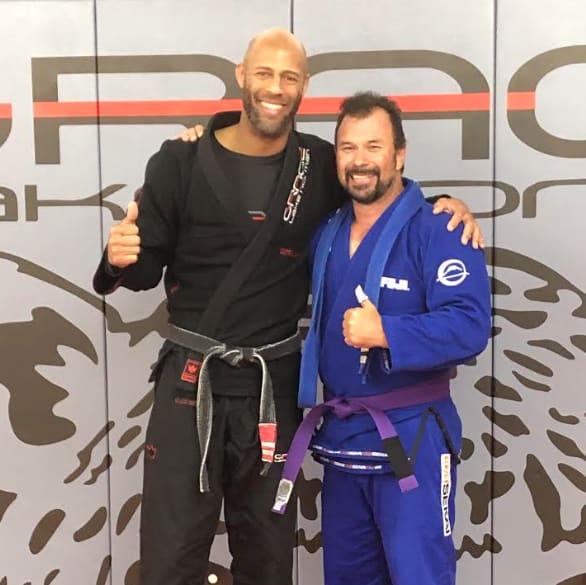 Fransisco R
Francisco R. is a highly accomplished martial artist with a wealth of experience and a deep passion for teaching and sharing his knowledge. As a former Judo Olympic Team Competitor and Brazilian Jiu-Jitsu Purple Belt, Francisco brings a level of expertise and skill to his instruction that is truly exceptional.
But Francisco's talents extend far beyond his technical abilities on the mat. He is also a joy to be around, with a fun, happy, and contagious personality that makes every class a pleasure. He is kind and respectful to all of his students, and he truly loves teaching and helping others to achieve their goals.
One of the things that sets Francisco apart as an instructor and coach is his willingness to get in there and spar with his students. This hands-on approach not only demonstrates his skill and expertise, but it also creates a supportive and collaborative learning environment where everyone feels challenged and inspired.
But perhaps one of Francisco's greatest strengths is his attention to detail. He has an uncanny ability to identify the small nuances and adjustments that can make a technique truly effective, and he is always looking for ways to refine his own skills and those of his students.
At Gracie Lake Norman, we are truly fortunate to have someone of Francisco's caliber on our team. His high level of skill, infectious personality, and dedication to teaching make him an invaluable member of our community, and we are proud to have him as part of our family.