Kickstart Your Child's Journey With Kids Jiu Jitsu!
Are you looking for a way to keep your child active, to instill important life lessons like respect and self-confidence, and to offer them a chance to join a friendly, supportive community?
Look no further than Gracie Lake Norman.
Our proven methods will help students develop their physical and mental health, become more focused, and perform better in both school and their social lives. We're proud to be Mooresville's catch-all solution to improving your child's life, so check out our Kids Jiu Jitsu program today and discover how we can set your child up for success! Simply fill out the short form on your screen for more info!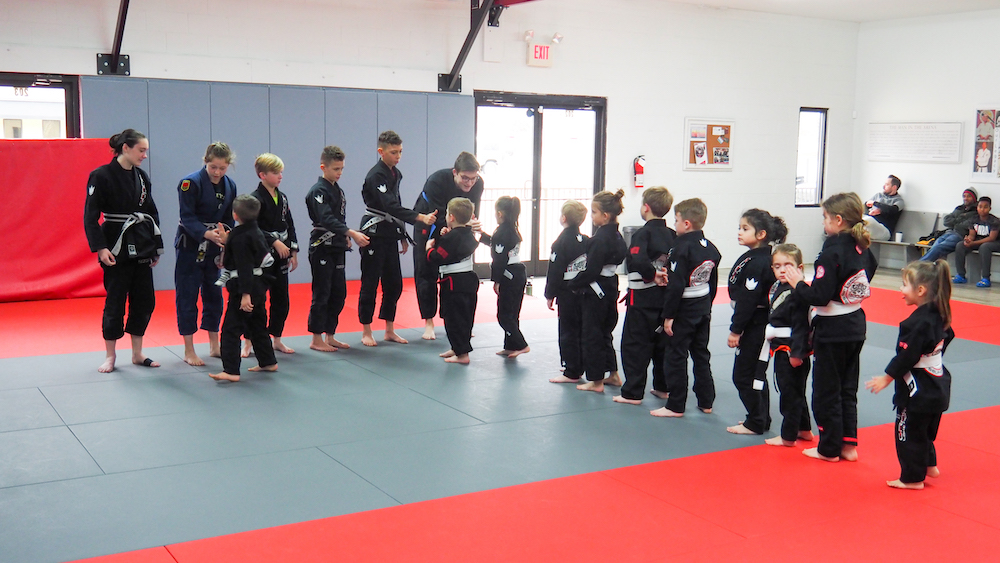 It's More Than Just Kids Jiu Jitsu
Our Jiu Jitsu program for ages 4-7 is specifically designed to help kids learn the fundamentals of jiu-jitsu, as well as develop agility skills, better coordination, and confidence. Our kids BJJ curriculum includes fun games and safe interactive drills that not only keep them active, but also teach them basic jiu-jitsu movements and simplified beginner techniques. The goal is to ensure they develop a strong foundation and understanding of jiu-jitsu, while still maintaining their interest by keeping it fun and enjoyable. Students are highly encouraged to train both Gi and Nogi as much as possible.
Bring your child or teen to Gracie Lake Norman and get started on:
Developing unshakable self-confidence
Personal growth in social settings
Learning how to set smart goals
Becoming part of an incredibly supportive community
Gaining important teamwork and leadership skills
By engaging with Gracie Jiu-Jitsu, your child will gain more than just physical fitness and self-defense skills. We don't expect your child to become a UFC fighter, but they'll gain meaningful and transferrable skills that will provide lasting, real-world benefits throughout their scholastic and professional careers. We are here to teach LIFE SKILLS!
Don't just take our word for it, see what parents are saying about the transformations of their kids:
"My daughter had always been shy and struggled to make friends. But after training at Gracie Lake Norman, she gained confidence and made friends in no time. It's been a complete transformation and we couldn't be happier." - Michael, father of a 6-year-old
"I'm happy to share my views on this place. My daughter was struggling with bad grades, weight, and confidence issues. We believe this led to being disrespectful and abusive towards others. The instructors (Ranard/Connor) were patient and taught her how to control her emotions and outburst. She has become more disciplined, responsible, and has even improved her weight and grades. I highly recommend this program." – John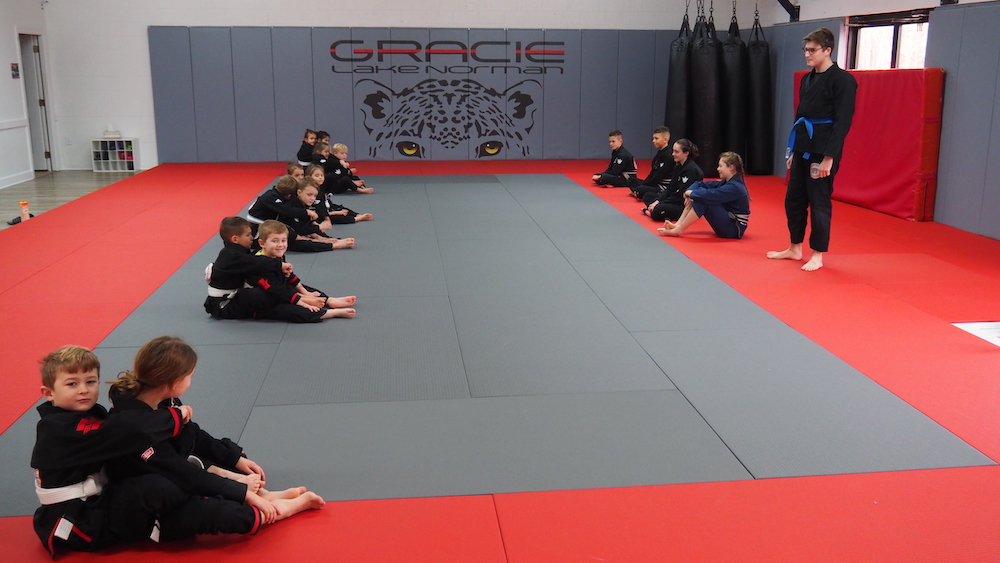 Get Started at Gracie Lake Norman Today!
Doesn't every parent want the best for their child? Our Kids Jiu Jitsu classes will motivate and inspire your child to succeed! Come pay us a visit in Mooresville to see the real results we've helped other parents and their children achieve. We'd be happy to show you around.
... or simply fill out the short form on your screen to learn more!