Tired Of Grappling With Life's Problems? Our Jiu Jitsu Classes Will Help You Come Out On Top!
Are you ready to conquer what you once thought was impossible?
Our instructors are professionally trained and certified, with years of experience in disciplines ranging from Karate and Judo to the Gracie Brazilian Jiu-Jitsu system. We can help you learn realistic self-defense while you take on challenging new self-defense systems, build muscle, burn calories, and put yourself on the path to a happier and healthier life. It's time for a modern approach to ancient systems, one that fits in with your busy day-to-day life. Let us help you get there!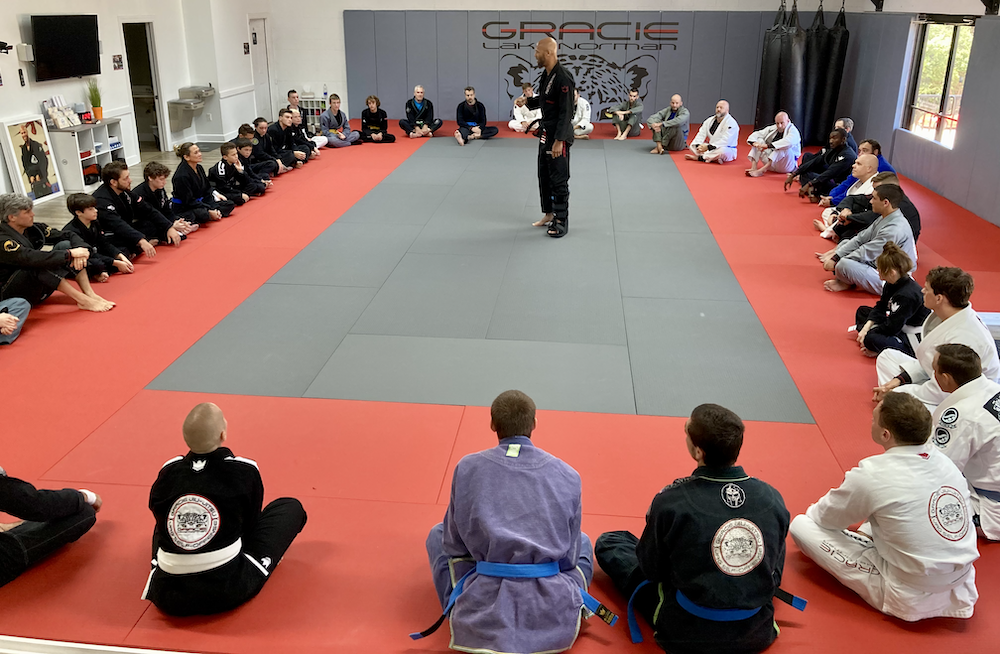 At Gracie Lake Norman, We Offer Both Gi & No Gi Training.
No Gi Grappling
Designed for both beginners and advanced grapplers, our goal is to help students develop a strong understanding of the fundamental principles of No Gi grappling and to improve their overall grappling skills. No-Gi grappling is a form of grappling that is performed without the traditional gi or kimono worn in other forms of grappling such as Brazilian Jiu-Jitsu. This means that instead of gripping the fabric of a gi to control or submit an opponent, the focus is on using body control, leverage, and technique to achieve the same results.
The curriculum includes techniques such as takedowns, positional control, and submissions, as well as the key principles of leverage, body mechanics, and timing. We also focus on developing a competitive mindset, dealing with pressure and winning strategies in competition.
Gi Brazilian Jiu Jitsu
The primary focus of Gi Brazilian Jiu Jitsu (BJJ) is on using leverage and technique to control an opponent with the goal of submitting them using chokes or joint locks. Gi BJJ training involves drilling techniques, sparring, and live randori (free sparring). Gi BJJ practitioners wear a heavy cotton uniform known as the gi to make gripping and controlling easier. The Adult Gi Program focuses on the core techniques every adult jiu-jitsu student should know.
Students can increase their overall jiu-jitsu knowledge by introducing more advanced jiu-jitsu techniques while improving their movement and coordination. During these interactive sessions, students are highly encouraged to ask questions to improve their individual understanding of the techniques and positions.
Jiu Jitsu & Beyond! Our Adult Martial Arts Classes Get You Real Results
Other martial arts instructors might give you vague answers about how to achieve your goals -- not at Gracie Lake Norman. Our unique White Belt & Beyond system provides a structured path to Jiu-Jitsu competency and lifelong fitness by providing realistic benchmarks and goal-based testing that will never leave you wondering about your next step. Here at Gracie Lake Norman, we focus strongly on encouraging each student to become the BEST version of themselves by challenging them to take a step out of their comfort zone. We've helped students of all ages and abilities, from all across Mooresville, set themselves up for lasting success by training with the best of the best.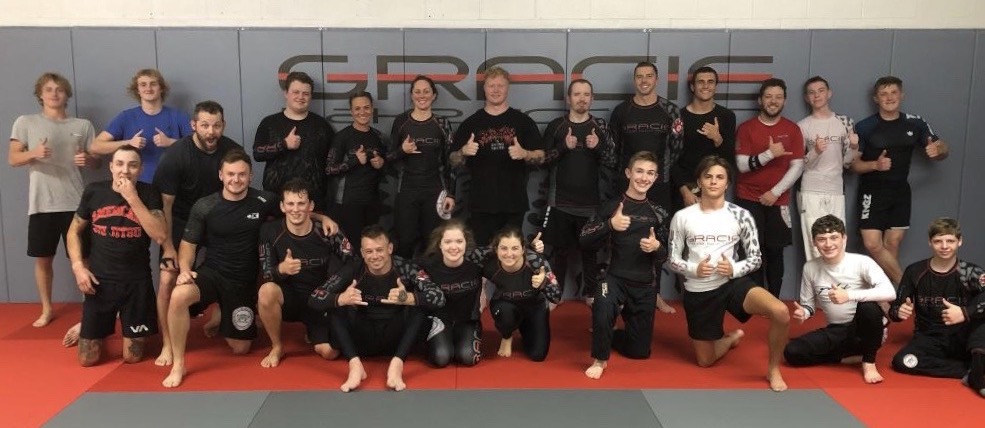 Not only do we have real UFC experience, but we've trained professional MMA fighters and Jiu-Jitsu champions who understand the importance of real coaching and encouraging one another. Now we're here to take that knowledge and apply it to helping our community! Ordinary schools take over two years to produce a blue belt. We can do the same for you in six months.
Check out our Jiu-Jitsu classes to take on:
Sustainable fat burn and muscle gain
Making new friends
Practical self-defense skills
World-class martial arts training
Setting personal goals on and off the mats
The ability to reclaim your fitness & your life
Becoming the absolute best version of yourself
Join Us For Jiu-Jitsu at Gracie Lake Norman Today!
Boost your confidence, get a dynamic total-body workout, and set strategic goals for your health and for your life. The solution to changing your life is right here in Mooresville.
Simply fill out the short form on your screen to learn more!