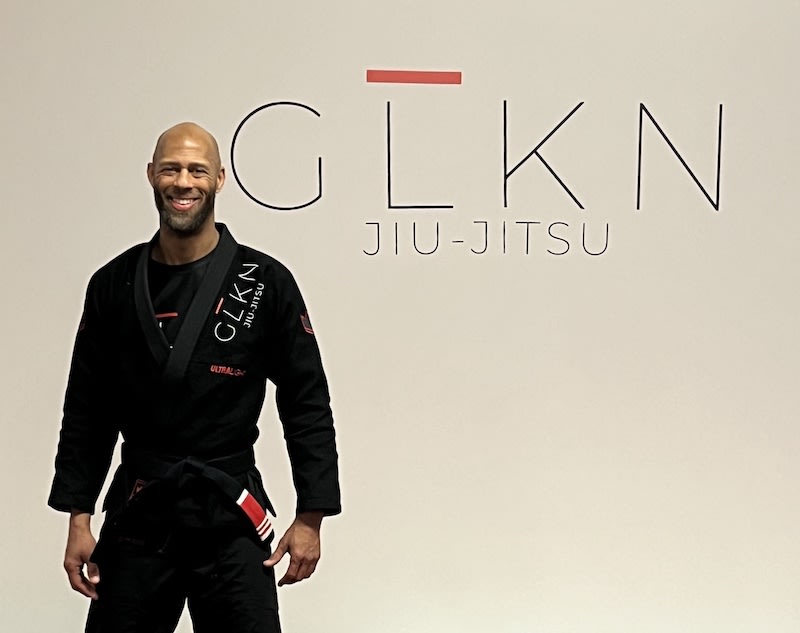 Ranard Brown
We are honored to have Ranard Brown as one of our lead instructors here at Gracie Lake Norman. With his impressive background in Gracie Jiu-Jitsu, Ranard brings an unparalleled level of skill and experience to our students.
Ranard is a 3rd generation Gracie Jiu-Jitsu 2nd degree Black-belt under Luiz Palhares and Rickson Gracie. With 22 years of training experience, Ranard spent 14 years directly under the tutelage of UFC Champion and Hall of Famer, Royce Gracie, from White to Brown belt. His dedication to the art of Jiu-Jitsu is unmatched, and his expertise is recognized both locally and internationally. As a competitor, Ranard has achieved incredible success, including 2x IBJJF Master Open and Absolute Black belt Champion titles, as well as numerous local, regional, and international championships. He is also known for his skill in developing and coaching UFC fighters, Pro and Amateur MMA fighters, and Jiu-jitsu champions.
However, Ranard's passion extends beyond competition. He is committed to helping people transform their lives, both mentally and physically, and he works tirelessly to promote resilience and personal growth among his students. His love for his students and the community is evident in every class he teaches, and his positive energy is infectious.
Ranard is married to Leigh Ann and has two sons, Jace and Blake, who are also accomplished Jiu-Jitsu competitors. His dedication to his family, his students, and his community is a testament to his character and his commitment to improving the world around him. We are proud to have Ranard as a part of our team, and we are confident that his passion, expertise, and dedication will continue to inspire and motivate our students for years to come.