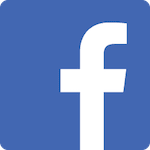 My son absolutely loves training here. In the past year, he has gained so much confidence and also strength. The classes are a great size to allow for individual instruction and goal setting. I could not recommend Gracie Lake Norman enough for your child.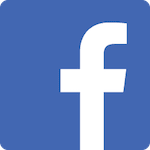 Our boys have been coming here for a couple of months now, and I swear, I have as much fun watching as they do learning. I can't count how many times I've had to restrain myself from cheering or even running out to high five or hug Ranard as he's teaching and coaching not just self-defense but LIFE & REALITY. I'm glad we found this for the boys.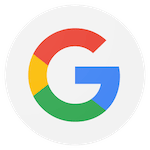 My daughter and I have been going to Gracie Lake Norman for just over a year. Initially, my daughter spent her first couple of months avoiding the mat, but we kept making sure she would get back to class and start participating, and today you wouldn't have guessed how her journey started. The adult classes are great. Awesome group of people to train and grow with so far. I can't thank you guys enough for all your time and work you've invested in us.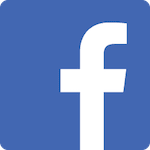 After attending various martial art schools and having formally trained myself, I highly recommend Gracie LKN. My son has been training for over a year. His confidence has improved greatly along with his physical abilities. Mr. Brown is a positive role model and has taught my son the true meaning of self discipline.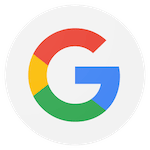 I cannot say enough good thing about Gracie Lake Norman! We have had our son enrolled for about a year and he absolutley loves it. Leigh Ann and Ranard are a fantastic team and provide excellent Jitsu instruction and practice. They are committed to helping create mindful tiny humans while including the parents on discussions about what's going on. Definitely recommend to anyone looking for a well rounded martial arts experience!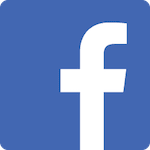 Leigh-Ann and Ranard are absolutely amazing! They have gone above and beyond to accommodate my son. He is completely non-verbal and diagnosed with global developmental delay. He attended his first class for free and only made it about 3 minutes before running off the mat and coming to get me. I left extremely discourage. Later that night I received a text from Leigh-Ann saying that they would still love to have Carter there! Ranard then reached out. We do private sessions and Carter has learned so much! He now can focus for the entire 30 minutes. He has learned several moves and even recently received his GI and wears it proudly! Thank you for helping us, being patient, knowing when to push and when to hold back. I'm looking forward to the future and getting him into a group setting! Thank you 🖤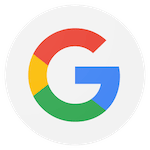 Maestro Ranard is awesome, his style of teaching and his way of keeping it realistic is awesome as well, he's been working with me and my kids 10 years, my son and daughter are bullyproof! Thanks, Ranard for taking your time and having his vision of Gracie lake norman self offense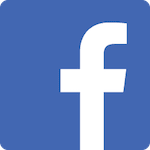 Robert, Mike and Ranard volunteer their time so selflessly to supporting many causes, one of them being women's self defense. From the beginning of the class when I couldn't even make eye contact with the aggressor to two hours later where I felt empowered to yell and fight back, there was never a moment that I wasn't learning. They are so clearly passionate about what they do and are so inspiring as they convey those sentiments.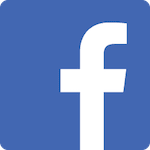 I cannot say enough wonderful things about the coaches and people at Gracie Lake Norman. My daughter was terrified at first anytime she would practice and roll with the other kids, but with Ranard's help she is now rolling with kids who are higher belts than her and she loves it. I also enjoy watching her because not only is she learning jiu jitsu, she is also gaining confidence, learning respect, and good sportsmanship. My husband also attends the adult classes and he could not be happier with his coaching and everything he is learning.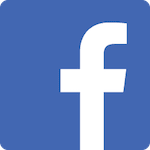 I have been training for two months in Pennsylvania and was in Lake Norman for a weekend getaway. I called ahead to see if I could train at the gym. Laurie called me back and said that would be fine. I arrived ahead of time to get the lay of the land and stretch out, and the kids' class was wrapping up. The kids were having a great time, laughing, and also clearly had a good rapport with the instructors - good sign.
I was warmly greeted by Mike and Renard, then Laurie. My class focused on several things: grappling, breaking grips, and, interestingly, remediation of weaknesses of people in the class. The methods were unconventional (close your eyes???) but VERY helpful (close your eyes and use your other senses to anticipate what's next) The other students were great to roll with - knowledgeable, patient, and good-natured. I think the spirit of a gym starts with the people who run it, and it's clear that a focus on helping each other is key here.
For those of you who trained with me, thank you for the welcome. If you're thinking about a BJJ gym, and want a place you can learn AND have fun, I recommend a visit to the gym.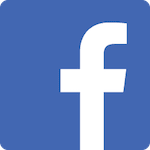 😍Love them😍. They are so welcoming and accepting of all skill levels. I love their hands on approach at teaching. I felt more confident after the first class.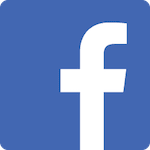 After taking up and training jiu jitsu for 6 months at college, I moved back to the Lake Norman area and decided to try Gracie Lake Norman. I was worried it wouldn't quite match up to my previous gym, but after a week of classes, I realized just how wrong I was.
Gracie LKN honestly feels more like a group of close friends than it does a gym. All the instructors and students go above and beyond to help you learn, and they genuinely want to see you get better. I seriously can't say enough good things about Gracie LKN. Whether you're new to jiu jitsu, or you have been training for years, give Gracie LKN a shot. It'll be the best decision you've made in a while.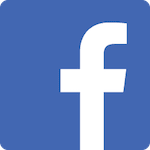 I've been to numerous schools both in NYC and LA and I can confidently say that Gracie Lake Norman is the most legit place I've ever trained. The atmosphere is so welcoming and friendly; I felt right at home from the minute I stepped in. Ranard (one of the owners) gladly took 3 hours out of his day to train with my brother and me individually. If you're someone who wants to learn Jiu-Jitsu, the school's unique style of self-offense, or just improve your self confidence and ability to work under pressure, then look no further than Gracie Lake Norman. I will train here every time I'm back in town.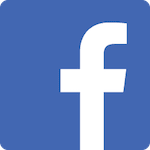 Gracie Lake Norman deserves all the stars it has received! By far one of the best schools I have seen/attended. Knowing that my son is training under Mr.Brown every Saturday puts my mind at ease that my son is not being pushed to automatically get physical against a bully but to practice "self offense". We have only 3 classes under our belt, but my son has come out of his shell, became more confident and even enjoys getting up early on Saturdays to train with Mr. Brown!!!! I highly recommend this school to those who prefers self offense over self-defense! !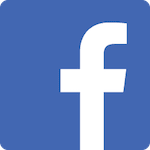 The instructors are awesome and everyone that shows up is just as genuinely great. There's zero wasted time. You're learning or applying something from the moment you walk in until the moment you walk out. It's also a fun and casual environment, however make no mistake about the seriousness of training.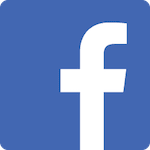 I never knew there was such a great Jiu Jitsu training spot so close. My brother and I went in hoping to train and were welcomed so warmly into what is undoubtedly the best and most professional training center I've ever rolled at. Gracie Lake Norman has extraordinarily knowledgeable instructors, and the most friendly students I've ever come across. Training here will be the highlight of every trip I take from now on to Mooresville.