Private Jiu Jitsu Training Prioritizes YOU
Are you ready to take your Brazilian Jiu-Jitsu skills to the next level? Look no further than Gracie Lake Norman and our multiple-time IBJJF Open Black Belt Master and Absolute Champion Ranard as your personal coach.
Private training with Ranard offers a level of individualized instruction and attention that simply cannot be found in a group class setting. Our coach will work with you to develop a personalized training plan that addresses your specific goals and needs, and will provide constant feedback and adjustments to ensure maximum progress and improvement.
In addition to the tailored instruction, private training also allows for a more efficient use of your training time. With one-on-one coaching, there is no need to wait for others to catch up or for the instructor to divide their attention. Instead, you will be able to fully immerse yourself in the training and make the most of every minute
Fill out the short form on your screen to learn more today!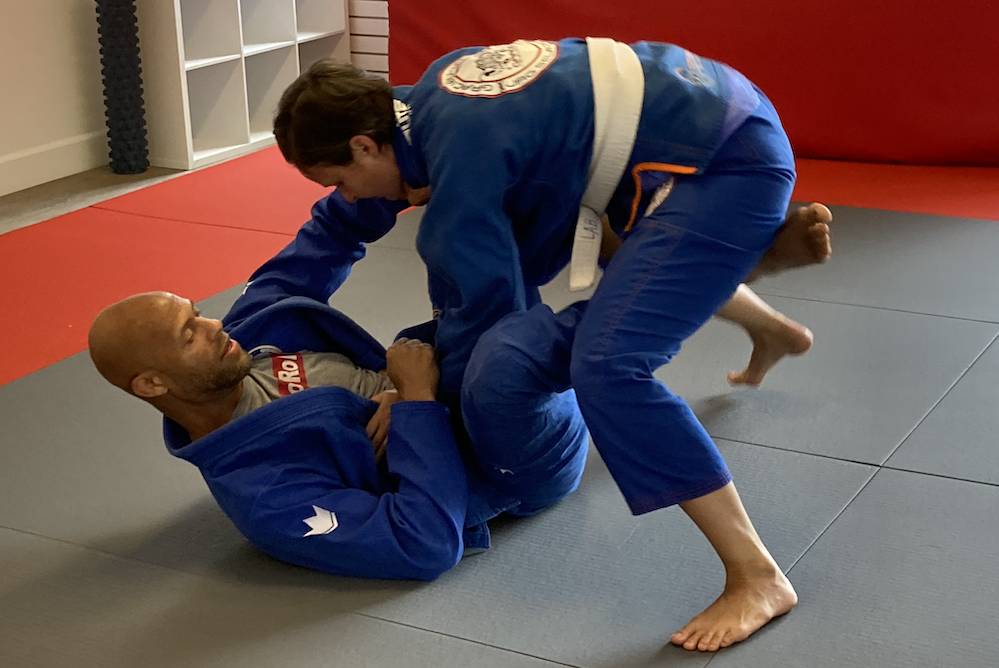 Private Jiu Jitsu Training Offers Help In Every Way
By taking private lessons with our team, you'll be able to set your own class times that work with your busy schedule. Your BJJ instructor can create a training program that is specifically tailored to your individual needs and goals. Whether you want to compete in BJJ tournaments, improve your self-defense skills, or simply get in better shape, a private instructor can help you achieve your goals faster.
We also offer Private Jiu Jitsu Training for our members who work better in one-on-one scenarios. With personalized coaching, we can offer a hyper-focused approach designed to match your needs. You can move at whatever pace works best for you because you'll have our experts all to yourself!
Private Jiu Jitsu Training can offer you:
Flexible timing that works around any schedule
Heightened attention to any areas that you would like to work on
Personalized support and strategy development
Professional guidance to avoid injury
We Make Time For You With Private Jiu Jitsu Training
Gracie Lake Norman is dedicated to providing expert Jiu Jitsu instruction to everyone in Mooresville. Improve your technique, increase your strength and endurance, and reach your goals faster with personalized instruction and attention. Your schedule shouldn't be the obstacle that you have to overcome! Schedule your first session and take your Brazilian Jiu Jitsu journey to the next level.
Fill out the short form on your screen to learn more!